Review of the Pride Classic Collection
Pride's Classic Collection, which used to be called the Casual Line, is made up of four different lift chairs. They are designed to offer functionality at an affordable rate, so these are usually the least expensive Pride Lift Chairs Available, starting at around $550.
One of the unique features of the Classic Collection is the armrest design, which not only has a very interesting look, but also is angled slightly away from the seat, providing a very comfortable place to sit.
Furniture Grade Hard Wood or Laminate Frame
12 Foot Electrical Cord and Self Diagnostic Plug
Reflex(tm) Foam Padding, which is Environmentally Friendly(Green)
9 Volt Battery Backup for Emergencies
Removable Back that Requires no tools
Large Side Pockets
Lifetime Warranty on Steel Lift Frame
2 Year Limited Warranty on Other Components
Smooth and Silent Lifting System
Fire Retardant Per California Bulletin 117 Specifications
More Than 12 Colors to Choose From Standard, as well as several optional upgrades
Built in Heat and Massage
Improved Lumbar Support
Head Pillow
Upgraded Fabrics and Coverings, including padded-suede and micro-suede
Upgraded 2 or 3 year service and parts warranty
*May not be available with all models
Back to Top
Below are the Standard Fabrics Available for the Classic Collection(click on image for full size.)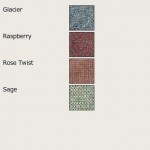 Below are the Optional Fabrics Available for an Extra Charge with the Classic Collection(click on image for full size.)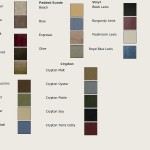 The lift chairs in the Classic Collection are very similar and can basically be broken down into two groups. You have the C-10 and C-15, with the C-15 being slightly upgraded and offering Three Recline Positions.
Then you have the C-20 and the C-30, which have a slightly higher weight capacity. The C-30 is a Three Position Lift Chair and also offers a slightly different design, while the C-20 is a two position lift chair.
Of the two groups, they are basically built on the same design, just with the C-15 and C-30 being the slightly upgraded versions.
Back to Top
The Pride Classic Collection is one of the more affordable lines, but still offers a very elegant style. The chairs do not have as many special features as others, but they will get the job done and most people who go with either the C-15 or the C-30, which are the three position models, are very satisfied. Starting at around $550, the price is hard to beat, but remember that usually this base model doesn't really meet all the needs of the user.